You may think that once you reach adulthood, you no longer have the option of getting braces and must live with your current set of teeth. Adult orthodontic treatment is not as difficult or unattainable as one may believe.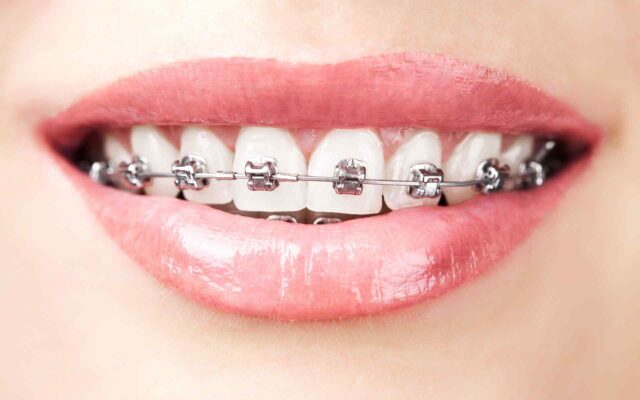 If anything, there is a trend in the direction of more adults choosing braces, as more than a million do each year. It's time to take care of any aesthetic or health issues. You may have dental problems or feel awkward in social situations because of your teeth.
To put it simply, there is no upper age restriction for wearing braces. The dentists at Conway House in High Wycombe report that many individuals over the age of 18 get dental braces every day. Dental practitioners often just demand permanent teeth and a strong jawbone. However, there are additional requirements and alternatives to traditional metal braces for adults who want to correct their teeth with braces.
Information for adults before getting braces
While adults may have the same success with braces as younger patients, there are a few conditions that must be satisfied. Younger individuals simply need to have a full set of permanent teeth before they are fitted with dental braces.
1. It's Vital to Have Strong Jaws and Teeth
As long as you have a healthy set of teeth and a regular jawbone, you may still have braces as an adult. This is advised by orthodontists and other professionals to prevent unfavorable effects including jaw problems, gum disease, or tooth decay.
2. Certain Alignments Are More Difficult
Since adult teeth have reached the stage where they have ceased developing, more severe misalignments are more difficult to repair. In order to attain the same outcomes as a kid or teenager, orthodontic therapy may additionally require oral surgery for certain anatomical alterations that cannot be corrected by braces alone.
3. Orthodontics may not be the only aspect of treatment
Adults who seek orthodontic treatment may discover that other tooth conditions need to be resolved first before braces may be fixed. For instance, if it's confirmed that you have gum disease currently or are at risk for developing it, a periodontist may be recommended to you. If you've neglected your oral hygiene as an adult, you could also need a filling, a root canal, or other dental procedures in order to prepare for braces.
Take a look at these things if you want to know what to anticipate while obtaining braces as an adult.
1. You won't always be wearing braces.
Some folks think they'll have to wear braces for a very long time if they do. At any age, you can have braces, and it won't affect how attractive you are. From 14 to 26 months, adult braces are often worn. The amount of time you typically wear braces depends on the type you choose and the severity of the issue, among other things. Today's orthodontic treatments at Conway House in High Wycombe are faster since the field is developing and improving. The accuracy of your care, made possible by new technology, hastened the process of straightening.
2. It will be less expensive.
These days, it's possible to save money for yourself without becoming bankrupt. When you have braces for reasons other than aesthetic ones, you may not always be required to cover a significant percentage of the expense. You may be eligible for coverage if you have oral health concerns or speech impairments. Adult braces are covered by dental insurance with cost-effective options. You will incur fewer out-of-pocket costs as a result.
There is also an option of 0% finance.
3. There Are Extra Choices
When you are prepared to wear braces, you may consult with your dentist to determine which option is ideal for you. Some folks are content with wearing the typical metal braces. The good news is that modern braces are much smaller than those of the past. The less noticeable yet equally effective metal braces may not bother you. Additionally, porcelain braces are an alternative that resembles metal braces but is sheerer.
However, if porcelain or metal is not your style, you may choose transparent braces in their place. 
4. Your dental health is enhanced
If your teeth are out of alignment, you may not have any symptoms in addition to the visible ones. You may not connect it to typical eating issues.
You run a greater risk of developing gum disease and tooth decay if food gets lodged between your teeth often. Some folks think wearing braces will make brushing their teeth more difficult. Simply said, this is a myth. In reality, braces may help you keep a good set of teeth for the long run. To prevent the formation of tartar and plaque, they are designed to be simple to brush and floss. Your body, bones, and teeth experience wear and tear as you age. Your dental health and lifespan are improved if you have properly aligned teeth. Over time, you are less likely to need oral assistance.
5. Enhanced Self-Assurance
The importance of confidence cannot be overstated, regardless of age. It enables individuals to speak with both friends and strangers and put themselves out there. When you don't have it, you could begin to avoid eye contact or refrain from engaging in particular activities even if you want to. When you make an investment in yourself to regain confidence, you may speak with that individual or have that photo taken. When you eventually stop limiting yourself, the options for what you can achieve are almost unlimited.
6. You'll adore your wonderful smile
The effort taken to get there will be worthwhile if you are eventually given the go-ahead to take off the braces. In the same way that sporting a new hairdo may alter your image, having straight teeth can do the same. Many claims that a radiant grin gives them a more lively, trustworthy, and upbeat demeanor. A nice grin is associated with happiness for 20% of individuals, whereas wisdom is associated with 38% of people. Possessing a set of straight, pearly white teeth might improve your personality. You might find yourself grinning more often simply to flaunt it.
Adult Braces Are Not Always a Bad Thing
Adult braces are quite practical for busy moms and businessmen alike. As was already said, modern diagnostic and therapeutic tools are available in dental offices.
Many dentists now provide virtual sessions if you have queries or concerns. You'll be able to check for brief updates while relaxing at home. In order to acquire braces as an adult, don't allow yourself or other people to stop you. It's never too late to get the teeth of your dreams. If you are aware that you have dental problems that are giving you pain, don't wait until things become worse.
The best dentists in High Wycombe would be pleased to address any of your questions and listen to your concerns. They can assist you in developing the ideal strategy. A grin on someone may convey a lot of information. By getting in touch with Conway House right away, you may finally allow it to express confidence and happiness for you.