Anyone can experience a dental emergency without warning. Knowing what to do in the event of a dental emergency may lessen the impact of the problem and speed up the healing process. First-aid treatments are often effective in reducing discomfort. If you experience anything that may be irreversible, you should make an appointment with the dentist right away. Call your dentist immediately if you have any type of dental emergency, such as a toothache, abscess, missing filling, or cracked tooth. When a dental emergency occurs, waiting to see a dentist may lead to more serious complications or even the loss of a tooth.
A problem with the teeth or their foundations constitutes a dental emergency. Injuries to the teeth and gums should not be ignored because of the risk they pose to oral health. If left untreated, it may cause irreversible damage to teeth and require significant and expensive care.
Knowledge updates that help with early diagnosis and treatment are a primary priority in emergency management. Dental crises may occur anywhere, at any time, and in a variety of different ways. However, not all crises need immediate action.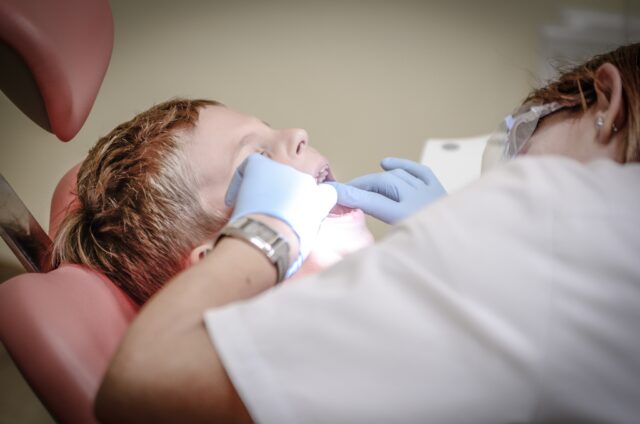 Dental and oral crises may happen suddenly and without warning. High Wycombe dentists are well-equipped to handle emergencies, and you can schedule appointments with them at any time by calling Conway House. Making the most of each available moment to relieve pain and stop more damage is part of being prepared for a dental emergency. Knowing whom to call and what to do in an accident may help you save time.
Difficulties that might arise in the mouth
1- Tooth Breakage
A shattered tooth is a common dental emergency that may happen after any kind of oral trauma. If this happens, seek out the missing teeth (s). The dentist should examine any missing pieces, so be sure to save them. The wound should be cleaned with lukewarm water, and the area should be covered with a cold washcloth. Do not hesitate to make that urgent phone call to the dentist. Call us or visit https://conwayhousedental.co.uk/ for more details.
2- The Eradication of a Fixed Tooth
If you lose a permanent tooth in an accident, you need to have it replaced right away. Locate the missing tooth if at all feasible. Put the tooth back into its socket, being careful to handle it just by its crown. Keeping it in place can be essential. If the tooth cannot be returned to its socket, it should be placed in a cup of milk. Insist on seeing a dentist right away. Specialists are available in High Wycombe to tackle such dental emergencies.
3- Sensational Toothache
An abscess or other oral infection might be the cause of your excruciating tooth pain. Warm salt water should be used to swish around the mouth to remove debris. If there is swelling in the cheek, use a cool compress. If you need any emergency dental consultation, then contact and schedule an appointment with the expert dentist of High Wycombe for the best treatment. 
4- Mouth Injury
Other injuries to the mouth that may require immediate medical treatment include injuries to the jaw, especially those sustained in a collision, which could alter the appearance of the jawline. As much as possible, the wounded person's face should be kept immobile while you call for help. Those who have been bitten on the face, lip, or tongue should seek medical attention if the bleeding does not cease within 15 minutes.
5- Broken Teeth
It's possible that a tooth break won't cause any immediate pain or discomfort. Although the sharp spot will be felt instantly by your tongue, minor chips and fractures seldom cause any pain, but when a substantial chunk of a tooth is broken off, it may cause discomfort because it exposes the sensitive pulp within the tooth. There is no home remedy for this condition. You must make an instant trip to the dentist. A root canal is a frequent procedure performed to address damaged nerves in teeth.
6- The Painful Sensitivity of Teeth
Some folks can't stand the heat or cold. When they taste ice cream, they experience a rapid surge of sensitivity. The same is true when they consume hot drinks or meals. While sensitive teeth are seldom an emergency, it's best to be checked out as soon as possible to rule out more serious issues. Sensitivity may be mitigated temporarily by using over-the-counter toothpaste.
Tooth sensitivity prevention and tackling the pain
These preventative steps may help you to avoid further dental harm:
1- Act rapidly yet cautiously.
If a tooth, tooth fragment, or dental appliance has been knocked out of position or lost, it's best to try to put together the broken remnants before making an appointment with your dentist or going to the emergency department. Sometimes a dentist can fix a damaged tooth if you keep it.
2. Warm water gargles can help alleviate severe tooth pain.
If you discover food stuck in your teeth and giving you discomfort, flossing may help get rid of it. Avoid getting aspirin near your teeth or gums at all costs. Don't delay in calling your dentist if the discomfort persists.
3. Use orthodontic wax or gauze to protect your mouth against broken or brace wires.
Do not attempt self-extraction of a broken wire from the face, tongue, or gums. Please seek dental care immediately.
4. If a tooth has been knocked out, look for it and gently hold it by the crown.
Then, clean the teeth carefully to remove any lingering tissue. Put it somewhere secure, like a glass of milk or warm, salty water. Then, if you can, attempt to insert it back into the socket and secure it there. If you can get to a dentist within an hour, they can probably save your tooth. There is always an emergency dentist available in High Wycombe to provide the proper treatment to their patients.
5. Put pressure on a cloth to stop the bleeding from biting lips or tongue.
Use a cold compress to minimize swelling as well. In the event of severe bleeding, go to the nearest hospital immediately. If you get a toothache, you should see a dentist immediately. Ignoring a dental emergency might result in the need for more invasive and expensive dental work down the road.
Can you describe a situation that isn't a dental emergency?
A dental emergency is defined as a circumstance when there is immediate danger to the teeth or gums but no time to get help. Injuries to the lips and cheeks, for instance, might occur if someone bites or is struck in that area. When this happens, it's important to put pressure on the wound to stop the bleeding. For the next 15 minutes, keep up the pressure. A cold compress might help reduce swelling and bruises. There is no need to rush to the dentist if the teeth are not loose or broken and the bleeding stops. Nonetheless, if pressure is ineffective, contact a dental emergency line or go to the nearest hospital emergency department. If you've been hurt and aren't sure whether or not you need immediate medical attention, contact your dentist's office. Without a regular dentist, you may need to visit the nearest hospital's ER for treatment.
How to Prevent a Dental Emergency
Brushing and flossing your teeth twice a day is the first line of defence against dental problems. Taking care of your mouth will result in healthier gums and teeth. Putting on a mouth guard is a good first line of defence against dental injuries in contact sports like hockey, basketball, and wrestling. For safety following a collision or blow, the mouth guard secures the jaw, mouth, and teeth.
Directions and Points of Contact
Dental offices are open for patient care on a regular schedule.  Conway House Dental phone line is always open. 
At Conway House Dental Practice, we have in-house emergency dentists who are available to treat dental emergencies. Visit us at 218 West Wycombe Road, High Wycombe, Bucks, HP12 3AR, or contact us at 01494 526578 for additional information or to schedule an appointment. For even more info, you can also check out https://conwayhousedental.co.uk/